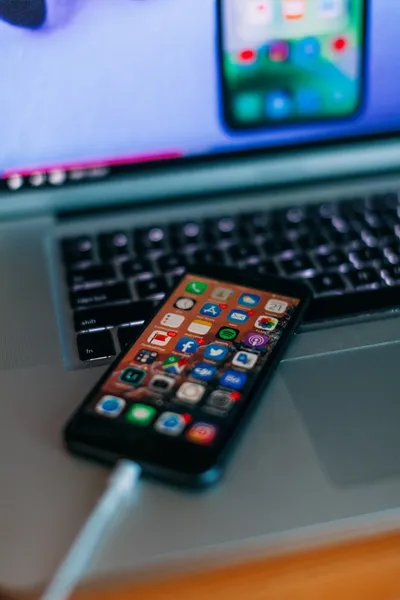 If you're looking to rank higher on the search engine results page, it's time to consider social media. While many people still think of search engines and social media as two completely different spheres, they actually have a lot more in common than you'd think. If you treat social media like an extension of your SEO strategy, you'll be well on your way to improving your rankings in both places
Social media is an essential part of your marketing. It's a powerful tool for building relationships, brand awareness, brand loyalty and influence, but most importantly it can be used to build trust with your audience.
If you're looking to improve your site traffic by ranking higher in search engines like Google, social media should be a part of your strategy as well.
Social media is a great place to connect with people who are in your target audience, and it's one of the most effective ways to build relationships with potential clients. If you want more site traffic, then you need to increase your social media presence.
You can improve your search rankings by increasing your social media presence. Social networks allow users within them to link out to external websites, which makes them an easy way for people in those networks - and their followers - to find new sites that they like. If there's something interesting on a website, chances are good that someone will share it with his or her friends on social media.
Attracting inbound links is a key ranking factor for search engines
Attracting inbound links is a key ranking factor for search engines. Inbound links are one of the most important factors in determining your search engine rankings. You can use these links to increase your site traffic, get more social shares, and gain backlinks that improve your SEO.
All inbound links from social media are nofollow.
When you create content and post it on your website, you're trying to get people to visit that page. When someone does so, then Google sees that as a vote of confidence in the quality and relevance of that page. They'll then count it as a signal when deciding if they should rank your site higher (or lower).
Simply put: if you have lots of traffic coming from social media sites, Google will assume that those specific pages are valuable and give them more weight when ranking your site. It's important to note that not all social media sites have this advantage—only some of them do.
Nofollow links don't directly help your SEO, but you still need them.
While nofollow links don't directly help your SEO, they are still important for social media marketing.
Nofollow links can help you avoid Google penalties. A nofollow link won't affect the ranking of your website in search engines, but it will show up as a hyperlink on the page and give readers who click on it an opportunity to learn more about what you're offering.

Recent news from Google indicates that they don't ignore nofollow links anymore, which may be good news for those who have been worried about their overall impact on search engine rankings.
How to get more social shares
Use a catchy title.

Use a good image.

Use a link shortener.

Use a catchy description.

Use a catchy url.

Include an excellent call-to-action that inspires readers to share the post (e.g., "Please share this post on Facebook or Twitter.") in the first paragraph of your article, along with another call-to-action at the end of each section and/or paragraph within it so readers know exactly what they should do next; these CTAs should be no more than 5 words long so as not to clutter up your page too much!
Create shareable infographics using relevant search terms.
You should create infographics that are relevant to your industry, target audience and content. If the infographic doesn't have any value to those things, then it's not worth sharing. It's also more likely to be shared if it has a clear call-to-action for the reader. The more calls-to-action you include in your infographic, the better chance you'll have of getting new visitors from social media sites like Reddit or StumbleUpon who will click through to your site and stay longer than just making one visit before leaving forever.
In addition, be sure that you can identify yourself as the author of an infographic with some type of watermark or credit somewhere within the image itself (not all images let you do this). Without some sort of visible reference back toward yourself as creator/author/owner/creator etc., people may think they're looking at something completely different than what they were expecting – which would make them unlikely ever again return after finding out what was actually there instead!
Share news and breaking stories
You can also share breaking stories, which are always good to share. If you're going to share a news article, make sure you give credit to its source and ensure that it's relevant to your audience. Sharing old articles or ones that aren't relevant will make you look like a spammer instead of a helpful resource for your readership.
The use of hashtags is an essential part of any social media strategy. They allow you to create a visual representation and categorization of your content, making it easier for people to find what they're looking for. You can use hashtags in various ways:
To get more people to see your content and improve its visibility in search results.

To find other people talking about the same topic as you are on social media, so that you can connect with them and collaborate on projects together.

To follow other users who have similar interests or expertise as yourself so that you have access to relevant information (and they'll know how much time they wasted if they try following someone who's not worthy).
Here are some tips on how to be active on social media:
Post at least once a day. As you're posting, try to post at peak times of the day (for example, between 7-8 a.m., 11 a.m.-1 p.m., and 5-6 p.m.). You'll get more interaction from readers if you do this.

Post multiple times per week on each platform (Facebook, Twitter, LinkedIn). Your posts should include both text and links back to your website or blog content in order for search engines to pick up the content as well as users who may be interested in reading it but haven't yet clicked through from social media sites like Facebook or Twitter onto those websites where they might learn even more information about what's going on there! This helps spread awareness about what your business does too!
Develop relationships with them.
To put it simply, you need to get to know the influencers in each social media space you're a part of. Do your research and learn about them—be interested in what they have to say and show that you are by being authentic, consistent, and patient. It may take time before they notice you or respond to requests for help, but if you build a relationship slowly over time it will pay off when they see how valuable your content is (and hopefully share some of it).
Build your brand image.
Brand image is a term used to describe the way people perceive your company, including the impression they have of your company's products and services, as well as its culture.
You can build your brand image by promoting yourself on social media sites such as Facebook and Twitter. If you're not already active on these sites, start now! Be sure to use keywords related to your industry in each post so that it shows up in search results when someone is looking for those words.
Your brand image should be unique from other companies with similar offerings; this will make you stand out in a good way and help potential customers choose you over them.
If you want more site traffic, focus on creating interesting content and building relationships with people who are in your target audience.
To improve your online presence, focus on creating interesting content and building relationships with people who are in your target audience. If you want more site traffic, focus on creating interesting content and building relationships with people who are in your target audience.
Don't let a lack of social sharing keep you from increasing your rankings and attracting inbound links. You'll have to work on building relationships with the right people and creating content that people want to share, but it will all be worth it when your site attracts more traffic as a result.