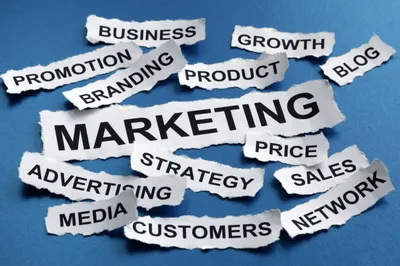 Carrying out marketing campaigns have always been known to draw various freelancers from different niches, e.g. SEO experts, designers, copywriters, content developers and so on, each working in tandem with the other to make your campaign as successful as possible. Your reason for hiring a freelancer of any kind is due to various factors.
Each freelancer from their different niches offers you a unique service, often times, they are very affordable, the concept of full-time employee payment is off the board, when you get a good one, your turnarounds are quicker and your job is done efficiently, I could go on with their benefits, but you get the point.
Being a freelancer myself, I wholly support the use of good freelancers by companies when their skills are needed. I'll be hard pressed to say that hiring a freelancer is risk free. It pains me to admit that not every freelancers for hire are good enough for hire, some are near impossible to work with, creating more problems for you on the long run. There is the category of the inept, they bill you high and deliver sloppy work. Some are just celebrities that you need to book an appointment with; they are never available when you need them.
But taking the right steps when in need of the expertise of a freelancer will get you some of the best out there, those who would do excellent work and have great turnarounds. Below are some important tips to follow that will increases your chances of hiring a good freelancer.
Always confirm expertise before hiring (ask to see previous works): No freelancer in his right mind, either proficient or inept, will sell himself/herself short. Everyone is a Picasso of their niche to their clients, but the real proof of expertise is in their completed works. Taking a freelancers word for it may be dangerous on the long run. Demand they show you proof of their expertise in the form of previous completed jobs. If it's a freelance writer you're about to hire, ask for access to links featuring any of their published write ups. A freelance graphics designer should submit some of his previous designs. Witnessing their previous work is very important.

Testimonials and Referrals should be part of the menu: A good freelancer who has some experience should have accumulated a number of satisfied clients, ask for testimonials and referrals. Any freelancer who is unable to provide this probably has a bad record or no experience worth considering.

Have real time, personal conversation with the freelancer: Connecting well with the freelancer you is quite important. One way of creating a connection or finding if there is a chemistry between you two is by having a live conversation with them; it could be a voice call, video call or a conversation in person. Emails or any other text message conversation van carry only so much emotion. Having a good working relationship with the freelancer gives you confidence that you can rely on them, you will need someone you can trust and having a connection will bridge the gap of trust.

Be clear, concise, and direct with your instructions: I don't care how good a freelancer is, without clear instructions; they will not be able to deliver. Even Michelangelo can't make a design you want if you don't tell him how you want it to look like. It is your prerogative to provide directions the freelancer will need to accomplish your desires.

Check up regularly on the progress of your freelancer: You've managed to find a freelancer, and your job is ongoing. You should check on the freelancer at intervals, as a freelancer, we are available to everyone who needs our services. Do not think they are working just for you; check in to make sure they are on the matter of your contract. They may lose track of their contract, you don't want yours among the lost.

Freelancers value a quick creditor: Lots of clients don't realize the importance and power of the "payment" incentive; freelancers who get paid on time tend to work faster and harder on the next job. Don't delay payment, be nice to them. Do this and watch your turnarounds become faster.